We offer a Full or Competition livery service that is both professional and individually tailored to suit the horse and owner.
As a professional competition yard based near Badminton, we have very high standards of care and all horses are looked after as we do our own. Based in Chipping Sodbury we're less than 12 miles from Bristol.
Our team are highly experienced and have excellent attention to detail, we also have the following excellent on site facilities:
» Stables in separate blocks – all 12x12 with rubber matting
» 80 acres of pasture
» 60m x 30m Martin Collins floodlit arena
» Full set of Show Jumps
» Simulated XC fences
» 5 furlong Martin Collins gallops
» All weather horse walker
» Plenty of parking
» Good local hacking
» Hydrotherapy cold water spa
» Great Access – both M4 & M5, making us a great base for access to events around the South West and further afield.
Nick is a Fellow of the BHS, UKCC Level 3 & BE Master coach, and is available for riding, competing, lessons and advice.
Past and present clients include students and lecturers at both Bristol University & University of the West of England (UWE); clients working in Bristol and Bath with limited time for their horse, and indeed the people who love watching Nick school and compete their horses, and enjoy the many benefits of being an owner.
For more information on our livery yard near Bristol or to arrange a visit please get in touch today.
Livery Services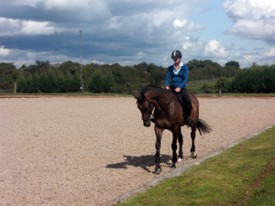 60m x 30m Arena
» Martin Collins surface
» Full set of show jumps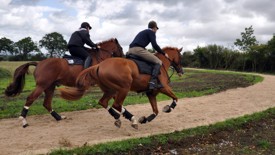 New Gallops
» 5 furlong
» Suitable for horses of all fitness
» Superior waxed Martin Collins surface
Gallop 1:
From base to good pull, levelling out to more gentle incline
Gallop 2:
Joining half way avoiding pull, focussing on the level